Prior to the release of the video game World of Goo, 2D Boy, the game's developer, released several trailers showing gameplay. This article is a collection of these trailers. Keep in mind that some of the features shown in this trailer had been altered or removed upon the game's release.
Trailers
An early trailer for World of Goo. In this trailer the levels Tower of Goo, Small Divide, Fisty's Bog, Impale Sticky, Chain, Ode to the Bridge Builder, Ivy Towers, Hang Low, Blustery Day, Tumbler, and Regurgitation Pumping Station are shown, as well as three levels not present upon release. One of these "lost" levels appears to be a protoype of The Red Carpet. Additionally, early versions of the customers and the main menu are shown.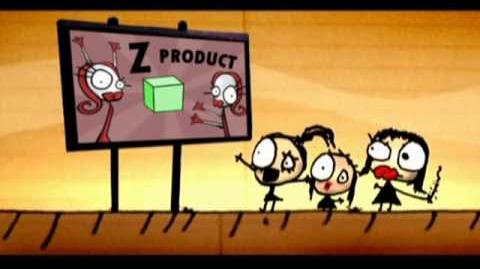 A later trailer for World of Goo. This trailer showcases the levels Tower of Goo, Small Divide, Tumbler, Chain, The Third Wheel, Regurgitation Pumping Station, Flying Machine, Impale Sticky, Whistler, Product Launcher, Beauty School, Fisty's Bog, Ivy Towers, Blustery Day, Genetic Sorting Machine, Beauty and the Electric Tentacle, Burning Man, Ode to the Bridge Builder, The Red Carpet, and Hang Low, as well as cutscenes and map screens. All in all, it shows 19 levels. It also exhibits excerpts from many reviews of the game, including the reviews of PC Gamer, EuroGamer, Penny Arcade, and Rock Paper Shotgun.